International TESOL Certificate
Work from Home Online or Overseas
Hayley a recent graduate on completing the course and getting a job
The International TESOL Certificate course completed within three months
Two weeks later the TESOL Australia Job Support Team arranged a job interview with an online school
Got the job and loves it
Now works from home while taking care of her child as a single mum
Work wherever you want, whenever you want
Experience freedom and control over YOUR earnings by working from home, online anywhere anytime and/or overseas.
If you're a native or fluent English speaker earn your living chatting with and making a difference in people's lives.
It's so easy because the International TESOL Certificate provides you with everything you need:
The most up-to-date training for teaching kids, adults, business English, Online & private tutoring
Teaching observation videos to demonstrate teaching in action for you to follow
'Real' observed and assessed Teaching Practicum with an Online School
Exclusive ESL Library teaching resources all downloadable to keep
Guaranteed Full Job Support: Arranged Job interviews with Online schools & recruiters
Recent Graduate Leroy on completing the course & getting a job
Wonder World Online School on hiring TESOLAU graduates
Study Tour Australia on hiring TESOLAU graduates
TESOL Course Curriculum: 5 Units
Study:
Fully Online, Training videos, Teaching observation videos, Quizzes, Tasks, Unlimited Skype Trainer support
Nominal Study Hours: 200
(On Average Completed within 8 – 12 weeks)
12 months Study Time
Work Experience:
3 hours teaching kids or adults in a 'real' online school
Supervised & Assessed by a qualified trainer
Price:
$975
(Discount $200 OFF –
Only $775 –
March Only –
Includes work experience)
ESL Library:
12 months Unlimited Subscription to the Exclusive TESOL Australia Downloadable ESL Lessons to save and keep
Virtual Tour: Take a look around the Learning Platform, the course, and the resources
Don't waste time! Get professional course and career advice now.
Fill out the form below and we will give you the best advice in the industry, tailored to your exact goals and situation.
How is the International TESOL Certificate completed online?
You will be given your own login and password to enter our online Learning Portal. Here you will view short training videos, complete brief readings followed by quizzes to assess understanding or complete an assessment task to practice specific skills.
On the Learning Portal you will have access to a fully qualified and experienced TESOL trainer to assist you in completing tasks, answering questions and marking your work. You can work at your own pace, as quickly as you like or take your time. This course is on average completed within 8 – 12 weeks, but you have a full 12 months course duration, to give you plenty of time to complete it.
There is also no need to attend any in-class sessions, as this course is fully completed online including 3 hours Work Experience arranged for you via Skype once you have completed your theory units.
Work Opportunities - National and International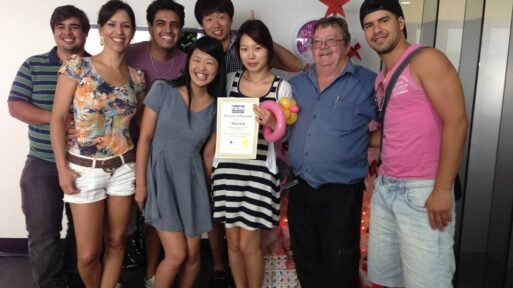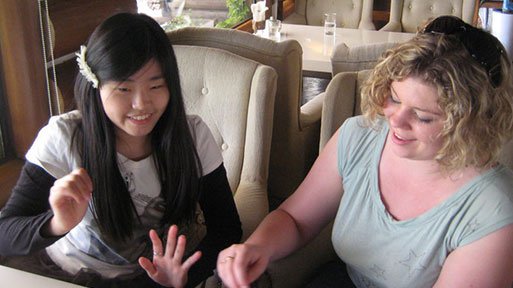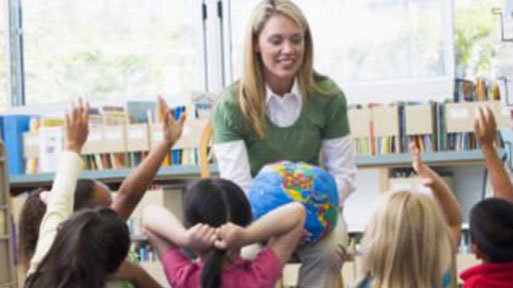 Non-Accredited Australian ESL Schools
The countries you can work in with the 200 hr International TESOL Certification may vary depending on degree requirements in some countries. Please see the non-exhaustive list below:
Online (anywhere)
Australia (short study tours & private tutoring)
Japan (if under 30)
Taiwan
Cambodia
Chile
Argentina
Brazil
Colombia
Ecuador
Peru
Mexico
Bolivia
Italy
France
Spain
Poland
Czech Republic
Russia
Ukraine
Croatia
Hungary
Slovenia
Slovakia
Romania
Bulgaria
Turkey
Online (anywhere)
Australia (short study tours & private tutoring)
Japan (any age)
Korea
Taiwan
Indonesia
Thailand
Vietnam
Laos
Belize
Costa Rica
El Salvador
Guatemala
Honduras
Nicaragua
Panama
Germany
Greece
Portugal
Austria
Holland
Switzerland
UK
Saudi Arabia
Oman
Dubai
Kuwait
Qatar
Morocco
Turkey
Egypt
Algeria
Tunisia
America
China
Malaysia