Teach English in Vietnam
Asia is a cornucopia of amazing countries, all of which offer incredible experiences and lifestyles that you couldn't imagine or afford in other parts of the world. But the one that ticks the most boxes for expats is probably Vietnam. The long, thin, coastal country is home to 95 million inhabitants, all of whom showcase a unique aspect of the countries culture and history. From buying fruit on the Mekong Delta and being hustled for your money in the Rice paddies of Sa Pa, to riding motorbikes in Hanoi or attending pool parties in Ho Chi Minh city, every corner of this amazing country has something exciting to offer anyone that wants to teach English in Vietnam.
Cities Spotlight – Hanoi, Ho Chi Minh, Da Nang
Vietnam is probably one of the easiest places in the world to find a job, with expats rocking up every day and advertising themselves on social media, and being scooped up in hours. Take a relaxed approach to this country and it will treat you very well.
Hanoi
Hanoi is usually the first stop for many travelers. The ancient capital city is just as manic as they say, with over 5 million motorbikes slaloming the streets every day. Hanoi is not for the faint hearted, but it's enormous expat community would attest to the experiences you can have in the beating heart of the North. Traversing the city on your motorbike, you'll come across expat areas lined with chic bars and restaurants, women selling Pho on the roadside next to a blind barber who is famous in the area for his incredible skill, and derelict French style townhouses that house three generations of the same family. There is never a dull moment here. 
Ho Chi Minh City
The same can be said for Ho Chi Minh city. The most populated city in Vietnam, with over 13 million inhabitants in the metropolitan area, is a little more cosmopolitan than Hanoi but with the same amount of hidden gems just waiting to be found. Formerly Saigon, this city is your gateway to day trips and weekend getaways to the Mekong Delta and tropical Islands such as Phú Quốc. 
Da Nang
If you'd prefer to be away from the madness of the major cities, then Da Nang is the perfect spot for you. The city of Da Nang is often the end game for most English teachers in Vietnam, after having cut their teeth in the big cities. The stunning coastline and breathtaking drives are two of the main reasons, not to mention that Da Nang is less than an hour's drive from Hoi An, the picturesque tailoring town, popular with tourists. You can take any pattern to the local seamstresses there and they'll make you a gown, a suit, a bikini, in two days tops. You name it, these ladies can make it, at an unbelievable price.
As well as the cities, Vietnam has some of the most interesting, diverse and awe-inspiring countryside in all of Asia, and getting around is incredibly cheap. So if you want to experience multiple walks of life in the same country, then Vietnam is the place to be.
Food
Vietnamese food has become, in recent years, somewhat of a global phenomenon. The freshness of the ingredients and the amount of leafy greens they use has been noted in the West and capitalized on, but if you want the authentic taste of these incredible dishes then you really need to visit. Even though Vietnam is known for quite healthy dishes such as Phở and Bún Bò Nam Bộ, there is definitely something here to satisfy every palette. Bún chả, a local delicacy in Hanoi, is sold on almost every street corner and it's distinctive, char-grilled pork smell will allow you to track it down wherever you go. If you're looking for hangover food, the Vietnamese have that covered too, with a crunchy dish called Phở chín (depending on where you're ordering from) made from Pho noodles, deep fried, with steak and greens to make a lovely greasy meal that makes you forget about the night before. Tastes vary with these dishes from region to region, with the South favouring spice more than the North, but the option is always on the table to add your own chili, garlic or ginger.
Culture
When it comes to Vietnamese culture, it's all about the people. The Vietnamese have a hard language, a hot climate and an unwavering sense of community that even extends to foreigners, making them extremely welcoming and reliable people to live with. The Vietnamese are some of the most helpful and resourceful people on earth, never thinking twice about helping you with a flat tire or offering you a beer or a hot meal. This comes along with a great pride in being Vietnamese, and rightly so. Working in Vietnam there will be plenty of opportunities to integrate into the community and experience the culture first hand, whether it be through friends you make at school or your local grocers and vendors, who are always happy to lend a hand and show off something incredible about their amazing, almost 4000-year-old culture.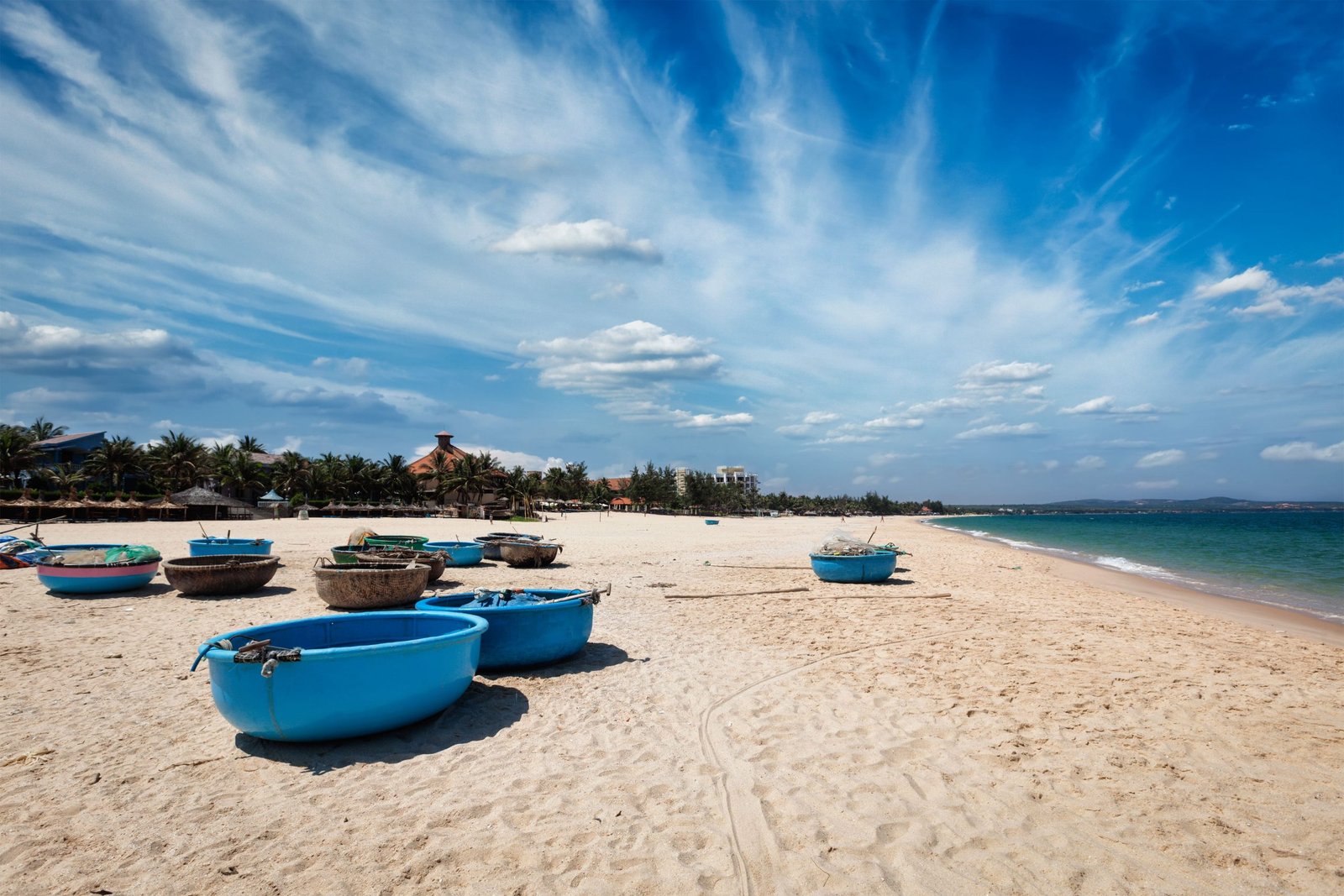 Jobs
Vietnam is not short of opportunities for anyone who lives there at the moment. With a quick growing economy, English is becoming extremely important, so English schools are popping up all over the place every day. You can find yourself working for a private school, a public school, a test centre, a kindergarten, or you might want to have a few different jobs at once so you don't get bored, while subsidizing your pay with online teaching. The best thing about teaching in Vietnam, as well as the ever energetic students, is the pay. Vietnam is an extremely cheap country and you can expect anywhere from $15-$30 an hour for teaching in the major cities, and this is usually negotiable. This means that you can save an absolute fortune and still live in a fully furnished apartment with a cleaner! Most jobs are posted on social media sites like Facebook, within local groups that you can easily find with a quick online search. Flights aren't often reimbursed if you are applying from abroad, but some companies do include a housing bonus on top of your hourly pay, and it's very easy to find a flat by posting your requirements on social media housing groups.
Qualifications
To work as an English as a Second Language (ESL) teacher in Vietnam, you will typically need at least a Bachelor's degree in any field, along with a TESOL certification. However, there are jobs available that just require a TESOL certificate without a degree. Those travelling through the country can easily teach online and live comfortably.
Visas
To work as an English as a Second Language (ESL) teacher in Vietnam, you will typically need a work visa, which is sponsored by your employer. The most common type of visa for foreign workers in Vietnam is the Temporary Residence Card, which is valid for 1 to 3 years and can be renewed. To obtain a work visa, you will need to provide documentation such as your passport, degree and TESOL certificate, criminal background check, and a medical certificate.
Getting Started
Vietnam is the ideal hub for travelling through the South East of Asia, and getting some teaching experience along the way has never been easier. Whether you want to enjoy the beach life, immerse yourself in green countryside, adventure your way through ancient jungle or worship the chaos of the cities, Vietnam has something for everyone.
Get ready to take the next step in your journey and teach English in Vietnam. Enquire today and chat with one of our experienced and helpful staff about any TESOL questions. Simply click one of the buttons below or feel free to call us on 0422 798 843.