How to Use Gamification in TESOL Lessons
Teaching English to Speakers of Other Languages (TESOL) can be an incredibly rewarding experience, and with the power of gamification, keeping students engaged and motivated creates an exciting learning and teaching opportunity. By incorporating elements of games into TESOL lessons, educators can create a dynamic and interactive learning environment that captivates students' attention and amplifies their language acquisition. In this article, we will explore the benefits of gamification and provide practical tips on how to integrate gamification techniques into your TESOL lessons.
What is Gamification?
Gamification involves applying game-like elements and principles to non-game contexts, such as the language learning process. It leverages the inherent motivation and enjoyment associated with games to promote active participation, collaboration, and healthy competition among students. Moreover, gamification provides immediate feedback to students, allowing them to assess their performance and make adjustments in real-time. This iterative feedback loop promotes self-reflection and empowers learners to take ownership of their language learning journey. It's also really fun!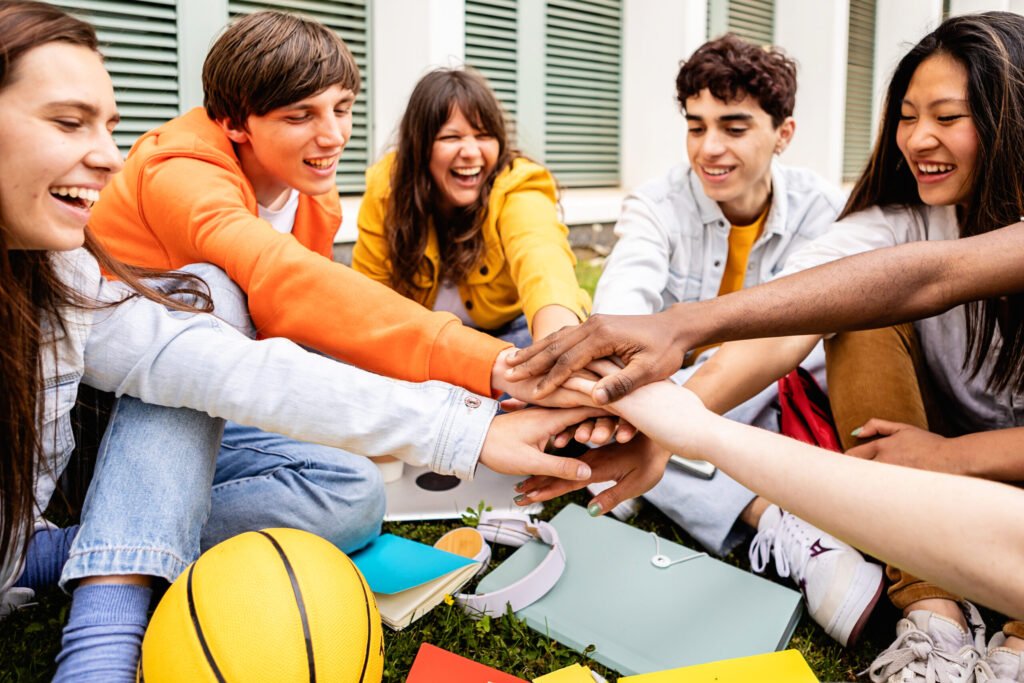 Benefits of Gamification in TESOL:
Increased Engagement: Games naturally pique students' interest and motivation, making the learning process more enjoyable. Gamification can transform mundane exercises into exciting challenges, encouraging active participation and involvement.
Improved Retention: Games often require problem-solving, critical thinking, and decision-making skills. By integrating these elements into language learning, students are more likely to retain and apply the language in real-life contexts.
Enhanced Collaboration: Many games involve teamwork and cooperation. Gamification in TESOL encourages students to work together, fostering communication and collaboration skills while practicing English.
Personalized Learning: Games can be designed to cater to individual learning needs and preferences. By offering various levels, achievements, and rewards, gamification allows students to progress at their own pace, promoting a sense of accomplishment and satisfaction.
Gamification Techniques for TESOL Lessons:
Teamwork Makes the Dream Work: Whether your teaching young learners or adults, team competition is always a fun and effective way to motivate your students with healthy competition. It fosters collaboration and communication skills as students exchange ideas and support each other's learning. You can split the class into Team 1 vs Team 2 or as have many teams as you like. Another fun idea it to have boys compete against girls.
Interactive Quizzes and Challenges: Create interactive quizzes, puzzles, or word games that reinforce language skills. Incorporate timed challenges or levels to add excitement and stimulate students' competitive spirit. The 'Category Writing Game' is a great example of a game that incorporates a time limit and it's suitable for all levels. We recommend using the game when learning new vocabulary.
Points and Leaderboards: Implement a system where students earn points for completing tasks or demonstrating language proficiency. Display a leaderboard to encourage healthy competition and motivate students to strive to win. You can use this system with your everyday language coursebook or a bridging activities or games, such as 'Backs to the Board'. Adjust these techniques and games to meet your students' needs.
Virtual Rewards, Unlockable Content, and Prizes: Offer virtual rewards such as digital stickers, certificates, or in-class privileges that students can earn through their achievements. Include unlockable content, such as bonus lessons or extra practice materials, to motivate students to progress further.
Role-Playing and Simulations: Engage students in role-playing activities or simulated real-life scenarios where they can practice English in a dynamic and interactive way. This technique fosters communication skills, cultural understanding, and creativity.
Gamified Language Apps and Platforms: Utilize gamified language learning apps and platforms that provide interactive exercises, progress tracking, and multiplayer challenges. These tools can supplement classroom instruction and offer additional opportunities for students to practice and reinforce their language skills. Some real-time examples for teachers with a virtual whiteboard include:
Gamify your classroom today!
Gamification brings an element of excitement, competition, and interactivity to TESOL lessons, transforming the language learning experience for students. By incorporating game-like elements, educators can boost student engagement, motivation, and retention. Experiment with different approaches, adapt them to suit your teaching style and students' preferences, and watch as your TESOL classroom becomes a dynamic and enjoyable space where language fluency thrives.
Remember, with gamification, learning English becomes an adventure where every challenge brings students closer to their language goals.
Happy gamifying and have fun!
Check out our store for more in-class resources: